3 Employee Engagement Activities for Gen Y Workers
Employee engagement is always a big challenge, but it's an even bigger challenge for young professionals who've just graduated from college and are just beginning their careers. While it's probably the case that much of the negative qualities attributed to Gen Y workers are really just stereotypes, it's demonstrably true that younger workers value different experiences in the workplace more than do older workers. If you're having trouble keeping your young, recently graduated workers engaged and productive, consider the following activities that can help immensely in motivating your young talent:
1. Occasional lunch meetings that teach a new skill.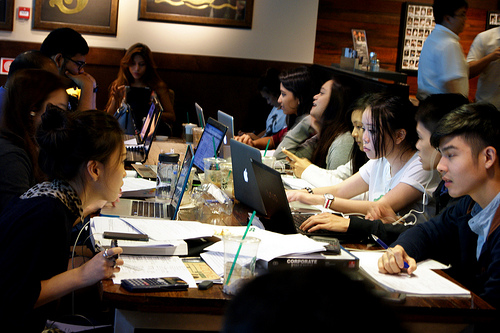 Employees who have just graduated from college are leaving an environment of constant learning. They've become used to the stimulation of learning new ideas, so the traditional work environment in comparison can, after some time, grow dull and not very motivating, especially when work tasks are fairly repetitive. A great employee engagement idea for not only this cohort, but for all employees, is holding occasional lunch meetings in which you discuss and learn something new.
At a start-up where I used to work, we'd hold one lunch meeting a month to discuss what we learned in an online class about HTML and website design that the start-up registered and paid for. It was a great way to galvanize especially younger workers who were eager to learn new skills on the job every week. This employee engagement activity also keeps your workforce skilled so that they're prepared to do more for your company. This also improves their trend awareness, as they learn what's trendy in the market for logo design, website templates, and many more.
2. Team-building activities in which members help each other and collaborate.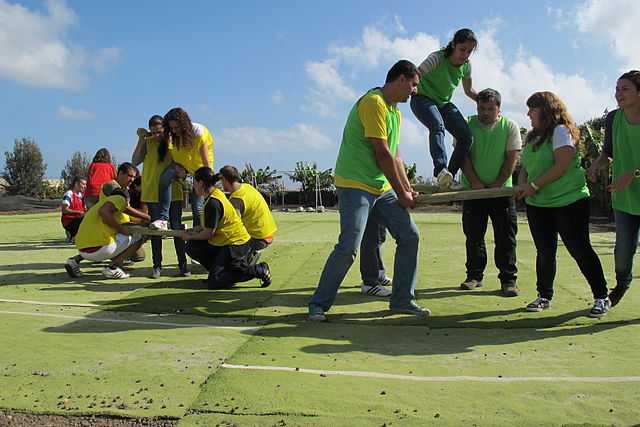 If there's one thing that's true about the Gen Y cohort in general and young-ish workers in particular is that they like to feel part of something bigger. Most Generation Y workers played team sports when they were younger and generally grew up within very tight social groups. As such, what motivates young workers is working with others. If the work that your employees do is mostly independent, have them occasionally work on projects that depart from the daily grind in which they have to come up with and execute ideas together.
3. Rewards that give each employee not remuneration but recognition for a specific job well done.
You'd be surprised by how little money/
renumeration
is a motivating factor when it comes to workplace
productivity
. Don't believe me? Check out this recent Buffer blog post. Besides money, workers often crave feedback and recognition, and in many workplaces, recognition is scarce. Of course, this isn't to say that you need to pat their backs all the time for everything they do, but you can find creative ways to give your
employees recognition
. Once, when I lead a writing team at an Internet media company, every month each writer would nominate their favorite articles for different categories (like funniest, best-researched, etc.), and then we'd vote and winners would receive silly trophies and prizes. No, the rewards weren't monetary, but games and gestures like these can go a long way in helping your employees to become more engaged.
Of course, these are many more employee engagement activities that work, but these are the three from my experience that really made a difference in motivating workers. Not only do activities increase productivity, but they make the workplace a happier, more welcome place to be.
If you liked this post you might also like:
This is a Guest Post. If you would like to suggest a guest post please email duncan@vetterhq.com