Security & Vetter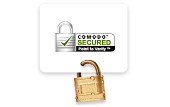 Data transmission
The information (ideas, comments, Status updates) you and your colleagues submit to us via our website is always sent over a secure connection using 256-bit SSL encryption (the same level of encryption used by leading banks). Our SSL Certificate is provided by Comodo SSL.
A secure platform - hosted by Amazon AWS
All user data is stored in Amazon Web Services' data centers, on the US East Coast. If you require hosting in the EU/UK, we can create a custom solution for this.
The services and data centers (ours is located in the USA), have multiple layers of operational and physical security to help ensure the integrity and safety of your data.
ISO 27001 certified
Validated as a Level 1 service provider under the Payment Card Industry (PCI) Data Security Standard (DSS)
Annual SOC 1 audits
24/7/365 monitoring, strict access controls, and on-site security.
The Vetter app has been designed to protect against common web attacks and our systems are kept up to date with the latest software versions and security patches.
Permissions
We know that you need to control who has access to your data. That's why we built in user permissions which allow you to control who has access to the different sections of your account.
Storage and backups
In order to prevent unauthorized access or disclosure there are physical and technical safeguards to preserve the integrity and security of your personal information. For example, we back up your data (ideas, photos etc.) every 5 minutes, to help prevent data loss and aid in data recovery.
Server Upgrades
Our managed servers are kept current with all vulnerabilities and hosting configurations.
Portability
Your data is yours. If you ever want to stop using Vetter, you can first download all your data into an Excel CSV. You can do it yourself or we can do it for you.
Permanent Deletion
If you delete your Vetter account, all data is permanently removed from our servers.
Uptime
In the last 6 months of 2016, Vetter had 99.8% uptime, according to our 3d party monitoring tool Pingdom.
Thanks
Thanks to the following individuals, for responsibly disclosing a security vulnerability (now-fixed vulnerabilities) in Vetter:
Muhammad Masood
Zain Sabahat
Last updated: January 10, 2017
Questions about Security should be sent to support@getvetter.com
Terms of Service
---
By using the http://www.getvetter.com web site (the "Site") or any applications, software (including without limitation the API) or services made available through the Site or by Vetter, Inc. ("Vetter" or "we") (the Site, together with such applications, software or services, collectively, the "Service"), you acknowledge that you have read and understood and are agreeing, and have the authority, to be bound by the following terms and conditions ("Terms of Service"). If you do not have such authority, or if you do not agree with this Terms of Service, do not use the Service.
Vetter reserves the right to update and change this Terms of Service without notice. New features that change the current Service shall be subject to this Terms of Service. Continued use of the Service after any such updates or changes shall constitute your consent to such updates or changes. If any update or change to this Terms of Service is not acceptable to you, your only remedy is to stop accessing and using the Service. You can review the most current version of this Terms of Service at any time at: http://www.getvetter.com/terms.
Privacy

Your privacy is very important to us. We designed our privacy policy to make important disclosures to you about how we collect and use the information you share on Vetter. We encourage you to read the Privacy Policy and use the information it contains to help make informed decisions.

Registration and Account Security; Conditions

By signing up for and using Vetter you agree to the following:
You are eighteen (18) years of age or older and have full power and authority to enter into this Terms of Service.
You have a valid email address.
You will not provide any false personal information on or through the Service, or create an account for anyone other than yourself without permission.
Your login will only be used by one person, and you will not share a single login with any other person.
You will not share your password, let anyone else access your account, or do anything else that might jeopardize the security of your account.
You are responsible for all software, data, text, images, audio, video and other content ("Content") posted and activity that occurs under your account (even if Content is posted by someone else using your account), and you have all rights necessary to upload all Content uploaded to the Service through your account ("Your Content") to the Service and to grant Vetter the right to provide the Service in connection with Your Content.
Your Content and your other activities in connection with the Service do not and will not violate, infringe, or misappropriate any third party's intellectual property right, right of privacy or publicity, or other personal or proprietary right, nor does Your Content contain any matter that is defamatory, obscene, unlawful, threatening, abusive, tortious, offensive or harassing.
You will not use the Service for any illegal purposes, and you will not violate any applicable laws (including without limitation any data, privacy or export control laws).
You will not (a) sublicense, resell, rent, lease, transfer, assign, time share or otherwise commercially exploit the Service or make the Service available to any third party; (b) use the Service in any manner that interferes with or disrupts the integrity or performance of the Service or its components, or (c) modify, adapt or hack the Service to falsely imply any sponsorship or association with Vetter or any of its affiliates, or otherwise attempt to gain unauthorized access to the Service or its related systems or networks.
You will comply with any codes of conduct, policies or other notices Vetter provides you or publishes on the Service, and you shall promptly notify Vetter if you learn of a security breach related to the Service.
You will not upload or transmit unsolicited email messages.
You will not transmit any viruses or any code of a destructive nature.
If you violate the letter or spirit of this Terms of Service, or otherwise create possible legal exposure for Vetter or any of its affiliates, we can stop providing all or part of the Service to you. We will generally try to notify you, but have no obligation to do so. You may delete your account or uninstall the application for the Service at any time.
Payment, Refunds, Upgrading and Downgrading Account Terms
All accounts have a 30 day free trial. If you wish to continue to use the service after the 30 day period 1) a valid credit card is required; or 2) payment in advance by bank transfer. The amount and nature of access you have to Your Content at the end of the 30 day free trial is at the sole discretion of Vetter and can change at any time.
Paying accounts, which are either paid in advance for 6+ months, or billed on a monthly basis, are non-refundable. If an account is canceled, refunds for partial months of service or refunds for months unused with that account will not be made.
If you upgrade or downgrade your plan type, the credit card that you provided will automatically be charged the new rate on your next billing cycle.
Downgrading your Service may cause the loss of content, features, or capacity of your account. Vetter will have no liability for such loss. We will try to notify you if this will happen.
Cancellation and Termination of Services
You are solely responsible for cancelling your account (without limiting Vetter's other rights to suspend or terminate your account). You can cancel your account at any time by clicking on the Account Settings page of your account.
All of Your Content will be deleted from the Service 90 days after the date of cancellation or termination of your account. This Content cannot be recovered. However, before Your Content is deleted, you may request to have all of your Account's Ideas, Ratings and Comments extracted into a CSV file and emailed to the Account Admin.
If you cancel [your account]/[a group account] before the end of your current paid month, [your account]/[the group account] will remain active until the end of the current billing cycle. No partial refunds will be given.
Vetter has the right to suspend or terminate your account and refuse any and all use of the Service for any reason at any time. Such termination of the Service will result in the termination of your account or your access to your account, and of all Your Content in your account.
Vetter reserves the right to refuse registration and use of the Service to anyone for any reason at any time.
Modifications to the Service and Prices
Vetter reserves the right at any time to modify or discontinue the Service (or any part thereof) with or without notice.
Prices of all paying plans are subject to change. You will receive 30 days notice from us. Notice may be provided at any time by posting the changes to the Service (including the Site).
Vetter is not liable to you for any modification, price change, suspension or discontinuance of the Service.
Copyright and Content Ownership
All Your Content must comply with all applicable law, including all intellectual property laws.
We claim no intellectual property rights over Your Content. Your Content remains yours. However, if you or anyone else makes any of Your Content public, you agree to allow others to view and share Your Content.
Vetter does not screen Content, but Vetter has the right (but not the obligation) in its sole discretion to refuse or remove any Content, or to terminate or suspend any account that Vetter determines in its sole discretion contains Content that is illegal, obscene, objectionable or violates any party's intellectual property or this Terms of Service. Vetter also reserves the right to access your account in order to respond to your requests for technical support.
From time to time you may give Vetter suggestions or feedback about the Service. If you do so, you hereby grant to Vetter a worldwide, non-exclusive, sublicensable, assignable, royalty-free, perpetual, paid-up, irrevocable right (including moral rights) and license to fully exercise and exploit such suggestions or feedback (and all related rights) for any purpose.
The Service and all Content available on the Service is protected by United States and foreign intellectual property laws. Other than Your Content, you have no rights in or to any such Content, and you will not use, copy or display such Content except as permitted under this Agreement in connection with the Service. The Service (including the look and feel thereof) is protected by intellectual property laws, and except for the limited right to access and use the Service as permitted through your account, no license or other right under any intellectual property rights of Vetter or any of its affiliates is granted to you in connection with the Service. Without limiting the foregoing, you may not duplicate, copy, or reuse any portion of the HTML/CSS or visual design elements of the Service without expressed written permission from Vetter.
Security
You understand that the operation of the Service, including Your Content, may be unencrypted and involve (a) transmissions over various networks; (b) changes to conform and adapt to technical requirements of connecting networks or devices and (c) transmission to Vetter's third party vendors and hosting partners to provide the necessary hardware, software, networking, storage, and related technology required to operate and maintain the Service. We try to keep the Service bug-free and secure; however, we cannot guarantee that we will be successful in doing so, so your use of the Service is at your own risk. Accordingly, you acknowledge that you bear sole responsibility for adequate security, protection and backup of Your Content. Vetter will have no liability to you for any unauthorized access to or use of any of Your Content, or any corruption, deletion, destruction or loss of any of Your Content.
Disclaimer of Warranties
THE SERVICE, INCLUDING WITHOUT LIMITATION THE SITE AND CONTENT, AND ALL SERVER AND NETWORK COMPONENTS ARE PROVIDED ON AN "AS IS" AND "AS AVAILABLE" BASIS WITHOUT ANY WARRANTIES OF ANY KIND, AND VETTER (ON BEHALF OF ITSELF AND ITS AFFILIATES) EXPRESSLY DISCLAIMS ANY AND ALL WARRANTIES, WHETHER EXPRESS OR IMPLIED, INCLUDING WITHOUT LIMITATION THE IMPLIED WARRANTIES OF MERCHANTABILITY, TITLE, FITNESS FOR A PARTICULAR PURPOSE, AND NON-INFRINGEMENT. YOU ACKNOWLEDGE THAT VETTER DOES NOT WARRANT THAT THE SERVICE WILL BE UNINTERRUPTED, TIMELY, SECURE, ERROR-FREE OR VIRUS-FREE AND NO INFORMATION OR SERVICES OBTAINED BY YOU FROM VETTER OR THROUGH THE SERVICE SHALL CREATE ANY WARRANTY NOT EXPRESSLY STATED IN THIS TERMS OF SERVICE.
Limitation of Liability
UNDER NO CIRCUMSTANCES AND UNDER NO LEGAL THEORY (WHETHER IN CONTRACT, TORT, OR OTHERWISE) SHALL VETTER (OR ITS AFFILIATES) BE LIABLE TO YOU OR ANY THIRD PARTY FOR ANY INDIRECT, INCIDENTAL, SPECIAL, EXEMPLARY, CONSEQUENTIAL OR PUNITIVE DAMAGES, INCLUDING LOST PROFITS, LOST SALES OR BUSINESS, LOST DATA OR BUSINESS INTERRUPTION. IN ADDITION, VETTER AND ITS AFFILIATES SHALL NOT BE LIABLE FOR ANY DIRECT DAMAGES, COSTS, LOSSES OR LIABILITIES IN EXCESS OF ONE HUNDRED ($100) U.S. DOLLARS. THE PROVISIONS OF THIS SECTION ALLOCATE THE RISKS UNDER THIS TERMS OF SERVICE BETWEEN THE PARTIES, AND THE PARTIES HAVE RELIED ON THESE LIMITATIONS IN DETERMINING WHETHER TO ENTER INTO THIS TERMS OF SERVICE.
Indemnification
You shall defend, indemnify, and hold harmless Vetter and its affiliates from and against any claims, actions or demands, including without limitation reasonable legal and accounting fees, arising or resulting from your breach of this Agreement, any of Your Content that is uploaded, posted or otherwise transmitted to or through the Service, or your other access, contribution to, use or misuse of the Service. Vetter shall provide notice to you of any such claim, suit or demand. Vetter reserves the right to assume the exclusive defense and control of any matter which is subject to indemnification under this section. In such case, you agree to cooperate with any reasonable requests assisting Vetter's defense of such matter.
General
The failure of Vetter to exercise or enforce any right or provision of this Terms of Service shall not constitute a waiver of such right or provision. This Terms of Service constitutes the entire agreement between you and Vetter and governs your use of the Service, superseding any prior agreements between you and Vetter (including, but not limited to, any prior versions of this Terms of Service).
Questions about the Terms of Service should be sent to support@getvetter.com
Privacy Policy
---
We built Vetter to make it easy to gather and contribute ideas with your company, team, or organization. Your privacy and security is our top priority. You can choose what to say and share with your members in Vetter, but we want you to know that no one outside of your team will be able to access that private and sensitive information.
Vetter IMS Corp. ("Vetter") owns and runs www.getvetter.com (the "Website"), through which it offers various services and software (the Website, services and software are referred to as the "Services").
Vetter respects the privacy of its users. This document explains how Vetter will use the information that you provide to us via the Services. Vetter may amend this Privacy Policy from time to time. If Vetter does so, the revised Privacy Policy will be posted on the Website.
Information collected

When you register for Vetter we may ask for information such as your name, company name, email address, credit card information. Vetter uses collected information for the following general purposes: products and services provision, billing, identification and authentication, services improvement, contact, and research.

The information we collect is used to improve the content of our Web pages and the quality of our service, and is not shared with or sold to other organizations for commercial purposes, except to provide products or services you've requested, when we have your permission, or under the following circumstances:
It is necessary to share information in order to investigate, prevent, or take action regarding illegal activities, suspected fraud, situations involving potential threats to the physical safety of any person, violations of Terms of Service, or as otherwise required by law.
We transfer information about you if Vetter is acquired by or merged with another company. In this event, Vetter will notify you before information about you is transferred and becomes subject to a different privacy policy.
Security
Vetter takes appropriate precautions to protect our users' information. Your information is located on secure servers and encrypted using secure socket layer technology (SSL).
Storage, Disclosure and Use of Your Ideas and other data
By using Vetter to gather and manage your ideas, you consent to the storage of your data on the Vetter application.
The Vetter app and its data are hosted/stored securely by Amazon Web Service (AWS). AWS continually manages risk and undergoes recurring assessments to ensure compliance with industry standards. Amazon's AWS infrastructure is housed in Amazon-controlled data centers throughout the world. Only those within Amazon who have a legitimate business need to have such information know the actual location of these data centers, and the data centers themselves are secured with a variety of physical controls to prevent unauthorized access. More information can be found at the AWS Security and Privacy Center: https://aws.amazon.com/security/
Access to Customer Data (such as Ideas, Challenges, Comments) is primarily by encrypted passwords which the Customer alone controls. The Hosted Service Provider is not provided with access to Customer Data.
Databases containing Customer Data are maintained by Vetter's technical support staff who have contractually undertaken to keep the Customer Data confidential and who are trained to follow documented procedures for the protection of Customer Data privacy. Vetter's technical support staff may access Customer Data using Vetter controlled administrative passwords only in limited, controlled and documented circumstances which include customer technical support requests, return of Customer Data upon termination of service, or as ordered by a Court of competent jurisdiction. Vetter's administrative passwords are supervised by Vetter's Security Administrator and are changed periodically and upon changes of technical support staff.
Customer Data remains the property and responsibility of the Customer. Upon termination of service, Vetter will return the Customer Data to the Customer at no charge. Data collected through Vetter accounts is owned solely by the customer/owner of that account. By default, the data is only accessible by providing a username and password and logging into the site.
Email addresses
Email addresses uploaded to the system for the purpose of sending invitations and email communication are owned solely by the customer. Vetter uses a 3rd party, SendGrid, to handle its transactional emails. SendGrid's Privacy Policy can be found here: http://sendgrid.com/privacy.html Vetter will never share any information uploaded to the system with any 3rd parties.
Billing
We use an outside credit card processing company to bill you for goods and services. These companies do not retain, share, store or use personally identifiable information for any other purposes.
Web Analytics
We use two 3rd party tracking services - Google Analytics and KissMetrics, that uses cookies to track non-personally identifiable information about visitors to our site in aggregate form. This information includes internet protocol (IP) addresses, browser type, internet service provider (ISP), referring/exit pages, operating system, date/time stamp, and clickstream data. It does not include any encrypted data such as Ideas, Comments, Ratings, Challenges etc.
We use this information, which does not identify individual users, to analyze trends, to administer the site, to track users' movements around the site and to gather demographic information about our user base as a whole.
IP addresses are tied to personally identifiable information to identify the country of origin of the user. This information is used to facilitate the use of the service and our multi-lingual options.
Cookies
Cookies are small text files that are placed on your computer's hard drive by our servers to identify your computer to our servers. No personally identifiable information stored in the Vetter cookies will be shared with outside companies for any purpose without your permission. We use cookies to record session information.
DISCLOSURE
Vetter may disclose personally identifiable information under special circumstances, such as to comply with subpoenas or when your actions violate the Terms of Service. It may be necessary to share information in order to investigate, prevent, or take action regarding suspected or actual illegal activities, including without limitation, fraud, situations involving potential threats to the physical safety of any person, or as otherwise permitted or required by law.
CHANGES
Vetter may periodically update this policy. We will notify you about significant changes in the way we treat personal information by sending a notice to the email address on your Vetter account or by placing a prominent notice on our site.
QUESTIONS
Any questions about this Privacy Policy should be addressed to support at getvetter.com